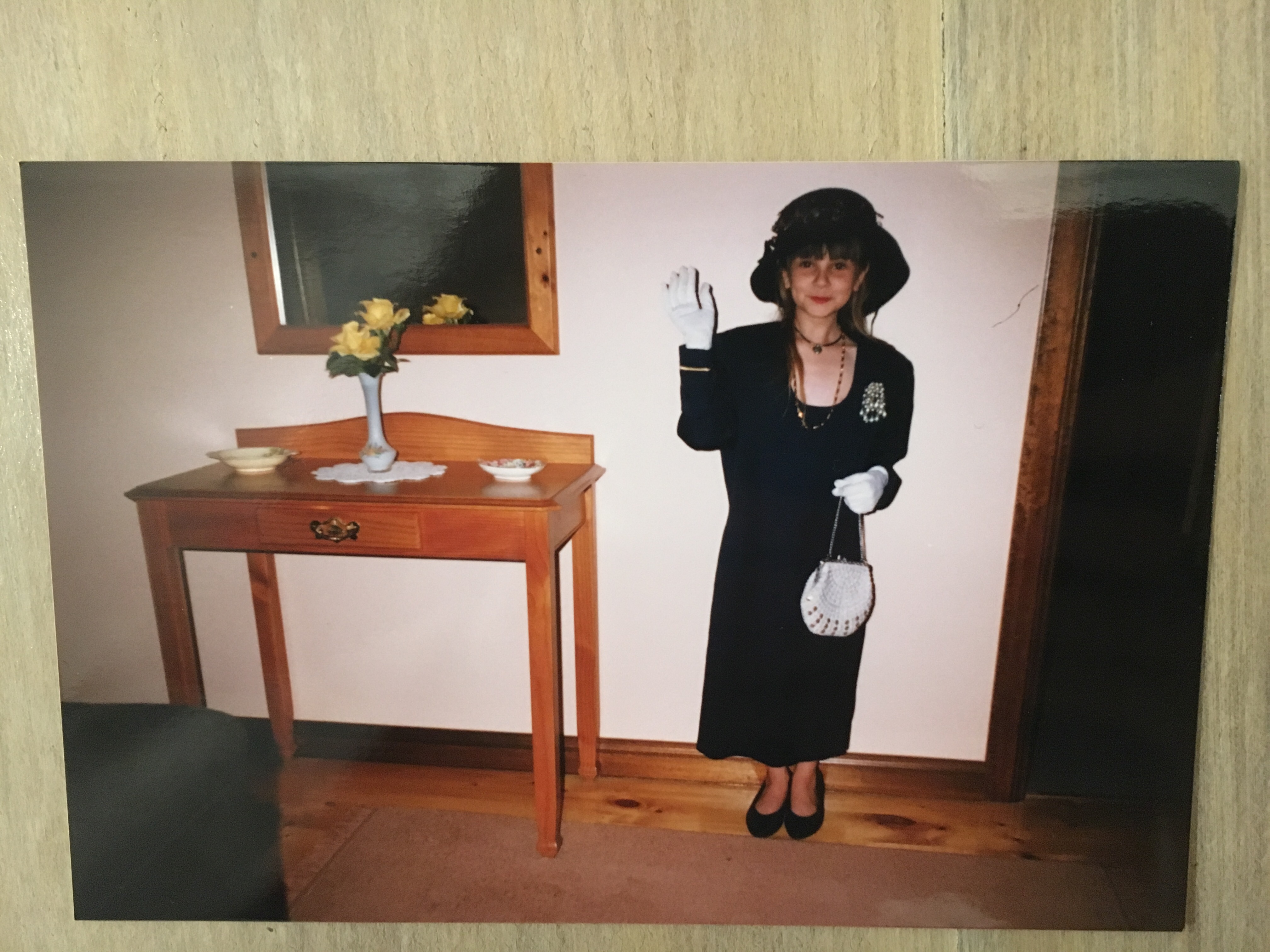 24 Aug

Life as I know it [Part 1]

I was the mere age of 5 when my long and interesting obsession with fashion formed. I remember the day my mum brought home a patent black round hat box, with eccentric bright florals plastered all over and proudly labelled it my accessories box. Inside lay questionable hair scrunchies, an abundance of sparkly butterfly clips, vintage clip-on earrings and layers upon layers of neon beaded necklaces. Mum diligently filled it with not only a collection of her old pieces, but vintage gems from my grandmothers and relatives alike, ensuring the fashions hidden inside formed a collective story of all the eras they had seen. This box became the messiah of my childhood and the beginning of my life as I know it.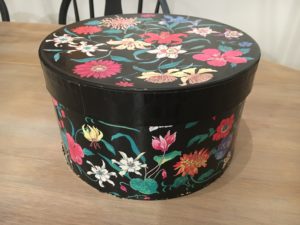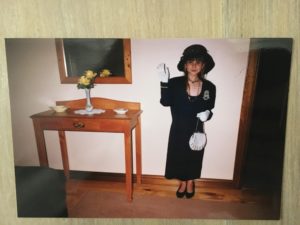 I used to parade the contents of that box proudly, insisting on Fashion Parades in the lounge room of our family-home, a lot more than my always-obliging parents probably desired for. I owe a lot to my family, including an apology for what I put them through as a child. I would force them to reluctantly sit on the couch whilst I heavily stomped my Cinderella clip-clops up and down repeatedly on our rigid slate tiles, the sound still imprinted on their ears to this day I'm sure. I also remember on one occasion I begged my parents to let me host a themed-birthday dinner for my grandmother just so I could dress up as the queen. They abided, and I seriously did just that. I wore an old lady's structured coat with shoulder-pads that felt like they reached the sky, a felt hat and long white gloves, which at my young age were basically full sleeves. The best part though, and my real reason behind the begging, was that I got to wear mums high heels around all night. I was ecstatic.
As the 'queen' era faded and my teen years swiftly took over, my fashion sense dwindled away and became somewhat atrocious. I can hand-on-heart say I had better fashion sense at the age of 5 than I did at 15. Goodbye cute crop-tops and denim skirts, and hello printed slogan tees, flared ripped jeans, and it pains me to say – Etnies skate shoes. Yes, shame. Amidst the roller-coaster of trends, one thing remained constant, and that was my passion. I was forever intrigued and always longed to work in the Fashion Industry.
I was an eager 13 year old when I started designing dresses and convinced myself I was going to be a famous Fashion Designer. I would continuously sketch gowns on women's bodies and experiment with different patterns and shapes. I also began making jewellery and t-shirts for myself and friends and would often play around on my grandmothers sewing machine creating garments from her scraps of material. A clear memory that stands out from the rest though was when I was 16 and on a family holiday, and mum allowed me to pick any magazine for the long drive that lie ahead. As an avid Dolly and Girlfriend reader from a young age, I was excited at the thought of venturing into new realms, and picked Shop til you Drop magazine with a baby-faced Jessica Simpson on the cover. That magazine lasted 48 hours before I slashed it to pieces, and began making collage books filled with designs and madly scribbled down 'tips and tricks'. I remember once counting 7 collage books I had created with magazine cut outs and clippings, as well as materials and ribbons I liked. And so from here the obsession grew.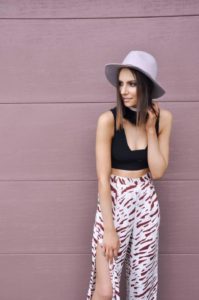 Fast-forward to 10 years later, and I've since studied away and worked in more retail shops than I'd like to admit. The one I'm most proud of, although it will have conflicting opinions of others now, was General Pants in 2010. Coming from a small country town, I visited this store any time a city trip presented itself, and allowed myself a generous budget to spend there every time. I loved the mismatched prints, the effortless trends and the fact that it wasn't easily accessible to those back home. So, when I was a week into living in Adelaide, and secured a job interview there, I was like a kid at Christmas. This group of staff also became my new family. They took me under their wing, introduced me to life-long friends and the store became a refuge when I was too home-sick to function. After a short city stint and the missing of home got the better of me, I decided to move back to the country, and had various retail jobs over the course of 5 years. I was curious and decided to study an Advanced Diploma in Fashion Styling and Image Consulting on the side, adding to my already completed Advanced Diploma in Fashion and Retail Management. Styling was always on the agenda, but being back in the restricting location I was in, I didn't see how I could make it work.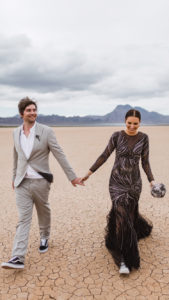 The back-end of 2016 involved a lengthy trip to America, where my beautiful husband and I eloped. We travelled the country, ending in New York, and it was almost evident the place had a deeper effect on me. I was blind-sided at the sights, the people and the fashion. This city called to me, and gave me a new lease on life. New York had been a dream of mine since before I could remember, but it became the turning point in changing a mind-set that had been buried within fear for too long.
Leaving New York, and on the long trek home, I deeply thought about what I really wanted from life. For so long this holiday had been top-priority, so upon returning home, I realised I no longer had a driving force. Noticing my 'lost in life' mood, my amazing sister-in-law Ashlee, of Ashlee Lauren, met with me and asked me questions I'd been asking myself for so long. "Why don't you start your own Styling business?" "Why don't you just give it a go and see what happens?" "What do you need to put in place to make it work?". It triggered me, and I went home feeling more inspired than I ever had before. Within a week we'd brainstormed a business name and logo and held a mini Photoshoot with Katie Fox, another lady in my life who I owe the world. The universe had my back, and before even launching a friend-of-a-friend asked me if I could help her find an outfit for her sisters engagement party. We went shopping, and she picked the very first dress I put her in, so I went home to celebrate. Four wines later, in my tipsy state, I finally had enough courage to launch the business on social media. I announced my own Fashion Styling business What.Kel.Wore that night, with a wine-in-hand and in my pyjamas on my couch and the rest as they say is history.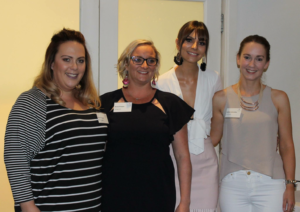 The response and support I received was out of this world. Strangers inboxed me, people spread the word like wildfire and within two months I was a finalist for the Women in Business and Regional Development Entrepreneur of the Year Scholarship. I won't bore you with all the minor details, but I will say, 3 months after my wine-fuelled business launch, I was invited to head to New York Fashion Week alongside Ashlee Lauren as the Stylist. So shit got real, real fast.
To be continued.